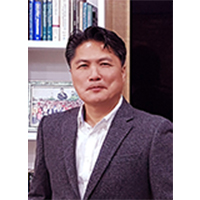 Professor. Minho Jo

Korea University. Department of Computer Convergence Software, Korea
Minho Jo is the Full Professor in the Department of Computer Convergence Software, Korea University, Sejong Metropolitan City, South Korea. He is the Director of the IoT and AI Lab , Korea University. Prof. Jo was The South Korea's Presidential Commission on Policy Planning. He is the Director of Brain Korea 21'IoT Data Science Team'supported by the South Korean government. Prof. Jo is the Guest Professor of Nanjing University of Posts and Telecommunications, China, and is the Guest Professor of Huazhong University of Science and Technology, China. He was a Visiting Professor of the Autonomous Networks Research Group, Dept. of Electrical Engineering, Univ. of Southern California, USA.
Prof. Minho Jo received a PhD from the Department of Industrial and Systems Engineering, Lehigh University, USA, in 1994, and a BA from the Department of Industrial Engineering, Chosun University, South Korea, in 1984, respectively. He is a recipient of the 2018 IET Best Paper Premium Award by the United Kingdom's Royal Institute of Engineering and Technology. He won the 2011 Headong Outstanding Scholar Prize with 20,000 US Dollars of prize. Prof. Jo has received the award of the Stone Pagoda, which is awarded to the outstanding professor of Korea University, for three consecutive years, 2018, 2019, and 2020. Prof. Jo is the recipient of The First KU Internationalization Award in 2022. He is one of the founders of the Samsung Electronics LCD Division. He is the Founder and the Editor-in-Chief of KSII Transactions on Internet and Information Systems (SCI/JCR and SCOPUS indexed. http://itiis.org). He was an Associate Editor of IEEE Systems Journal, IEEE Access, and IEEE Internet of Things Journal, respectively. Prof. Jo was an Editor of IEEE Wireless Communications, and IEEE Network, respectively.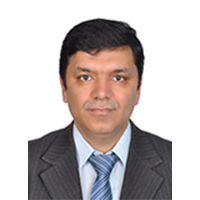 Associate Professor Noor Zaman Jhanjhi

School of Computer Science Faculty of Innovation and Technology, Taylor's University, Malaysia
Dr Noor Zaman Jhanjhi (NZ Jhanjhi) is currently working as Associate Professor, Director Center for Smart society 5.0 [CSS5], and Cluster Head for Cybersecurity cluster, at School of Computer Science and Engineering, Faculty of Innovation and Technology, Taylor's University, Malaysia. He is supervising a great number of Postgraduate students, mainly in cybersecurity for Data Science. The cybersecurity research cluster has extensive research collaboration globally with several institutions and professionals. Dr Jhanjhi is Associate Editor and Editorial Assistant Board for several reputable journals, including IEEE Access Journal, PeerJ Computer Science, PC member for several IEEE conferences worldwide, and guest editor for the reputed indexed journals. Active reviewer for a series of top tier journals has been awarded globally as a top 1% reviewer by Publons (Web of Science). He has been awarded as outstanding Associate Editor by IEEE Access for the year 2020. He has high indexed publications in WoS/ISI/SCI/Scopus, and his collective research Impact factor is more than 350 points as of the first half of 2021. He has international Patents on his account, edited/authored more than 30 plus research books published by world-class publishers. He has great experience supervising and co-supervising postgraduate students. An ample number of PhD and Master students graduated under his supervision. He is an external PhD/Master thesis examiner/evaluator for several universities globally. He has completed more than 22 international funded research grants successfully. He has served as Keynote speaker for several international conferences, presented several Webinars worldwide, chaired international conference sessions.